Production
Stephen Hancocks provides the production expertise for a variety of publications, combining knowledge of oral health, dentistry and the dental market with that of the production and publishing process.
Working closely with each organisation or company SHL aims to guide the publication into the most appropriate form and content for the appropriate target readership while retaining the 'feel' of the membership or customer base.
SHL understands that the publishing process can be something of a mystery to many and so works to provide a stress-free route to communicating in print or online.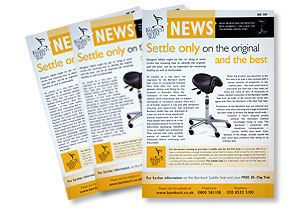 Bambach News
Bambach News is a regular newsletter for the range of Bambach Saddle Seats, updating existing users and informing potential customers of news, developments and new products. It is published in two editions, one for the dental team and the other for those in health care and education working with people with special needs. Bambach News is distributed as a stand-alone publication and as an insert in various journals.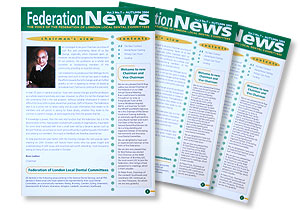 Federation News
Federation News is the newsletter of the Federation of London Local Dental Committees (LDC). It is distributed to all dentists working in the General Dental Services, and all PDS dentists in the following London areas who have opted to be represented by their LDC: Bexley, Bromley, Camden, Ealing, Greenwich, Hammersmith & Fulham, Hounslow, Islington, Lambeth, Lewisham, Southwark.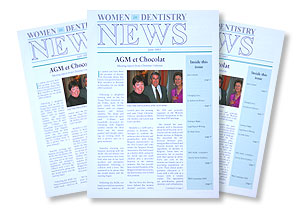 WiD News
Women in Dentistry News is published three times a year as the official newsletter of Women in Dentistry (WiD). The full colour publication is distributed to all WiD members, carrying news of past and future meetings as well as updates on matters affecting oral health and dentistry in general and women in particular. We are pleased to have been publishing Women in Dentistry News since 1997.